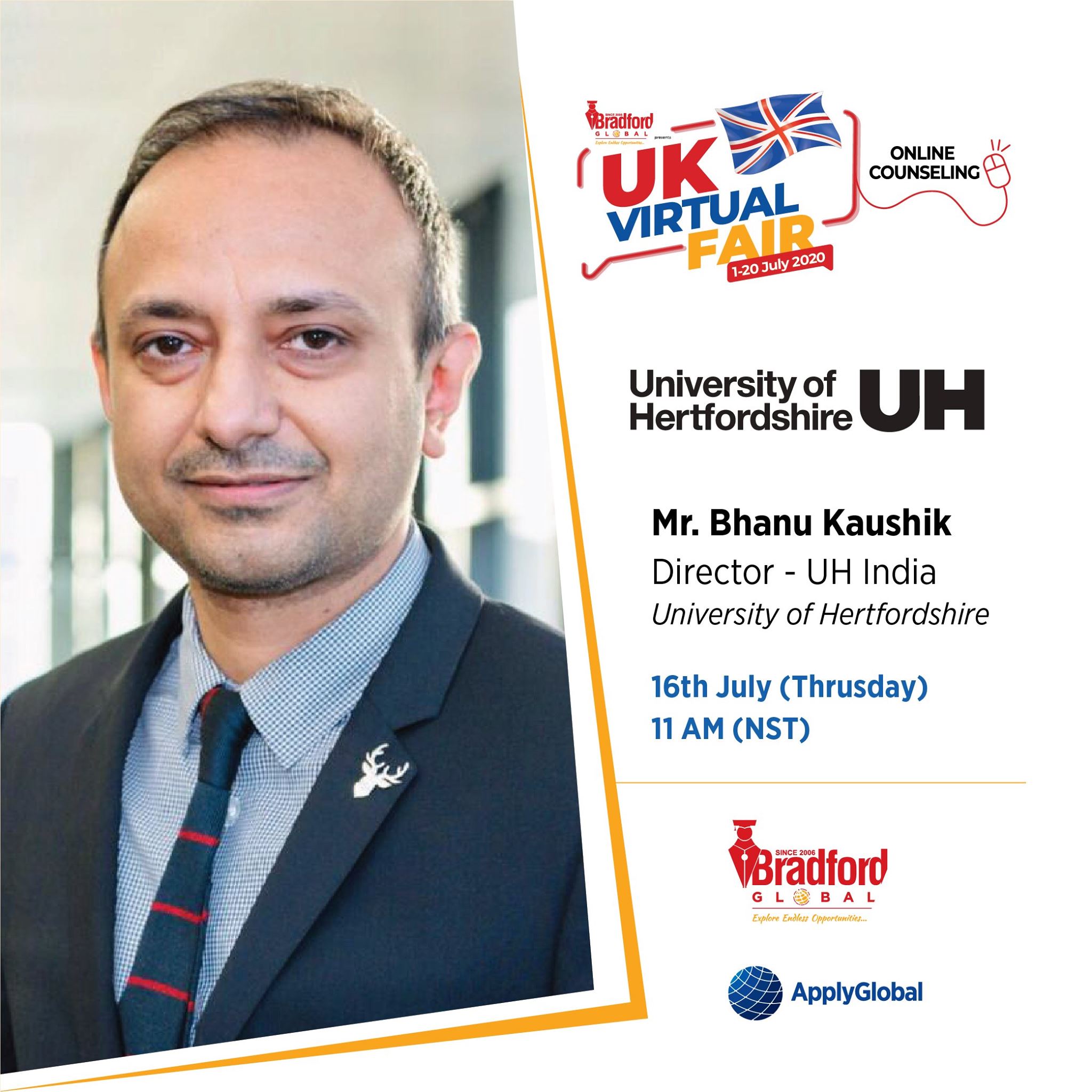 Facebook Live session with University of Hertfordshire , UK
Facebook Live session with University of Hertfordshire , UK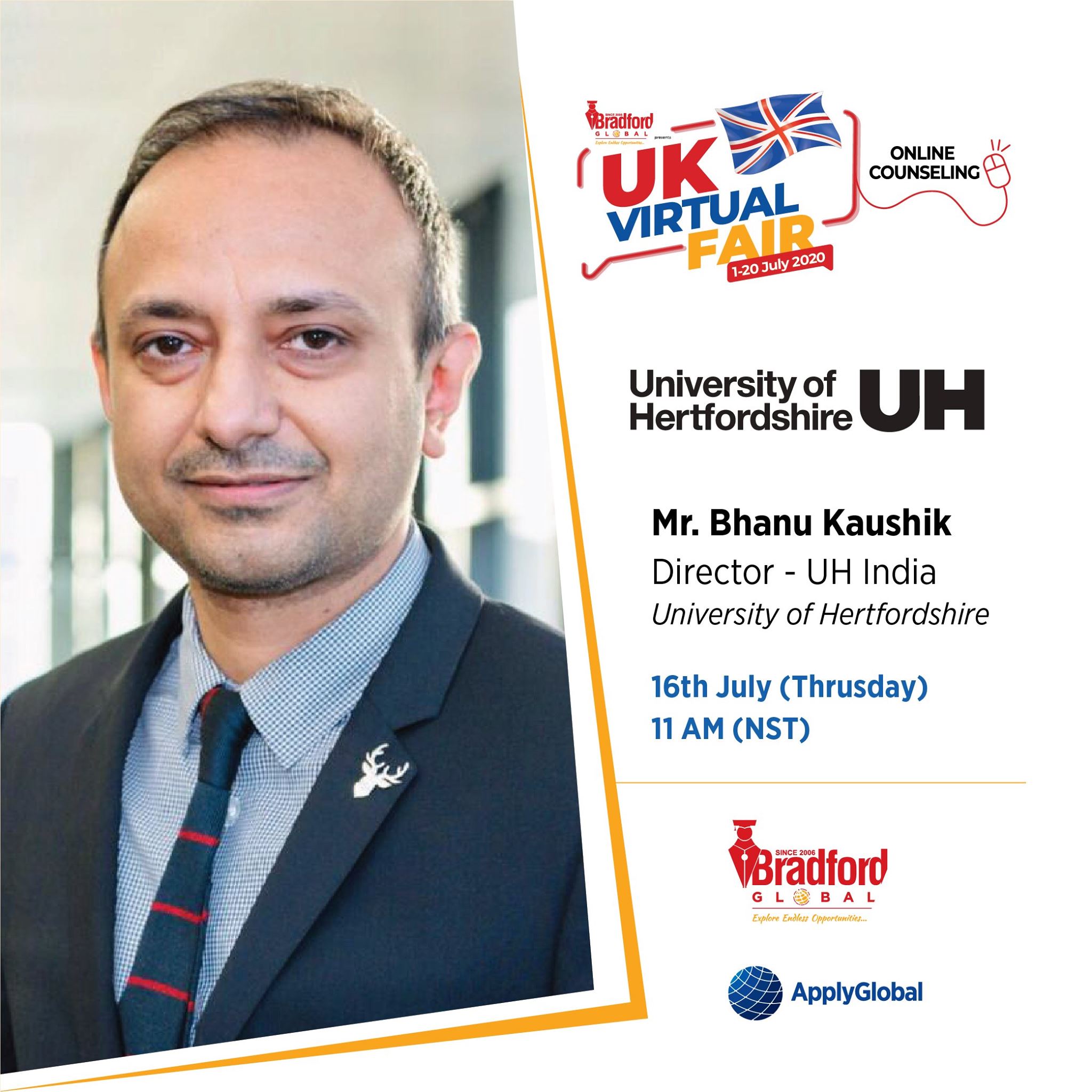 "UK Virtual Fair 2020" by ApplyGlobal & Bradford Education Consultancy P. Ltd
Next up is University of Hertfordshire! Mr. Bhanu Kaushik, Director - UH India will be joining us on 16th July at 11 AM (Nepal Time) in our Facebook Live Session.
Register for the event here: https://hubs.ly/H0smLHv0
Learn more about the university here:https://hubs.ly/H0smJ350
What to expect?
Learning about UK education system
Studying in UK amidst COVID-19
Academic & English Proficiency criteria for UK
Virtually meet top UK university representatives
Visa processes
Living in UK
and more....
Stay tuned with us on our Facebook page for LIVE SESSIONS!